2023 Incidents
Fire
EMS
Jan
77
118
Feb
60
107
Mar
69
124
Apr
88
116
May
82
129
Jun
66
109
Jul
87
114
Aug
83
114
Sept
58
98
Oct
74
139
Nov
49
129
Dec
Total
793
1297
Past Incidents
2022
1036
1332
2021
801
1378
2020
607
1114
2019
617
1276
2018
711
1466
2017
638
1349
2016
603
1241
2015
638
1360
2014
659
1258
2013
555
1125
2012
589
1123
2011
583
1009
2010
579
1078
2009
593
1049
Total
9209
17158
Web Counters
Website Visitors
Since
September 30, 2006

Visitors Today
Dec 10, 2023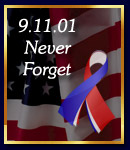 Reese Participates in Fire Prevention Month
By Dylan Baker
October 8, 2023

October is Fire Prevention Month! The goal of Fire Prevention Month (and week October 8th - 14th) is to raise fire safety awareness and help protect homes and families. In 1922, the National Fire Protection Association (NFPA) named the second week of October Fire Prevention Week in commemoration of the Great Chicago Fire in 1871. Today, we celebrate Fire Prevention Week and Month by spreading fire safety awareness and educating families, students and communities across the United States with help from our partners and local fire departments. This Fire Prevention Month, First Alert is also celebrating 65 years of being a trusted fire safety partner. We are dedicated to "Protecting the Moments" and encourage you to gather your family and discuss fire safety. Enjoy the moments and memories you create with your loved ones with peace of mind knowing you're protected.

The NFPA's 2023 campaign for Fire Prevention Month is "Cooking Safety Starts with You." At First Alert, we are proud to support their mission and campaign by helping to spread fire safety awareness. Learn more about kitchen fire safety and best practices.

Hyperlinks:
Learn more about kitchen fire safety and best practices.