2022 Incidents
Fire
EMS
Jan
89
112
Feb
64
86
Mar
82
97
Apr
78
79
May
83
123
Jun
95
141
Jul
112
127
Aug
95
114
Sept
71
114
Oct
81
107
Nov
85
104
Dec
Total
935
1204
Past Incidents
2021
801
1378
2020
607
1114
2019
617
1276
2018
711
1466
2017
638
1349
2016
603
1241
2015
638
1360
2014
659
1258
2013
555
1125
2012
589
1123
2011
583
1009
2010
579
1078
2009
593
1049
Total
8173
15826
Web Counters
Website Visitors
Since
September 30, 2006

Visitors Today
Dec 08, 2022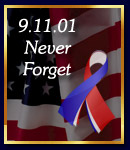 August 4th BINGO Canceled--- Again!
By 1st Vice President Kati Townsley
August 1, 2022
Our Members can't shake those pesky COVID Symptoms, so the Reese & Community Volunteer Fire Company is canceling BINGO on Thursday, August 4th as a Community Pre-Caution.
We will be sanitizing our Social Hall and those members affected are taking proper precautions.
We hope to see you back at Bingo on Thursday, August 11th!
Donna
August 09, 2022 at 9:46 PM
Is bingo back on for 8/11/22?
Reese & Community Fire Company
August 10, 2022 at 3:25 PM
Bingo is being held as planned on Thursday evening! Looking forward to seeing you there!