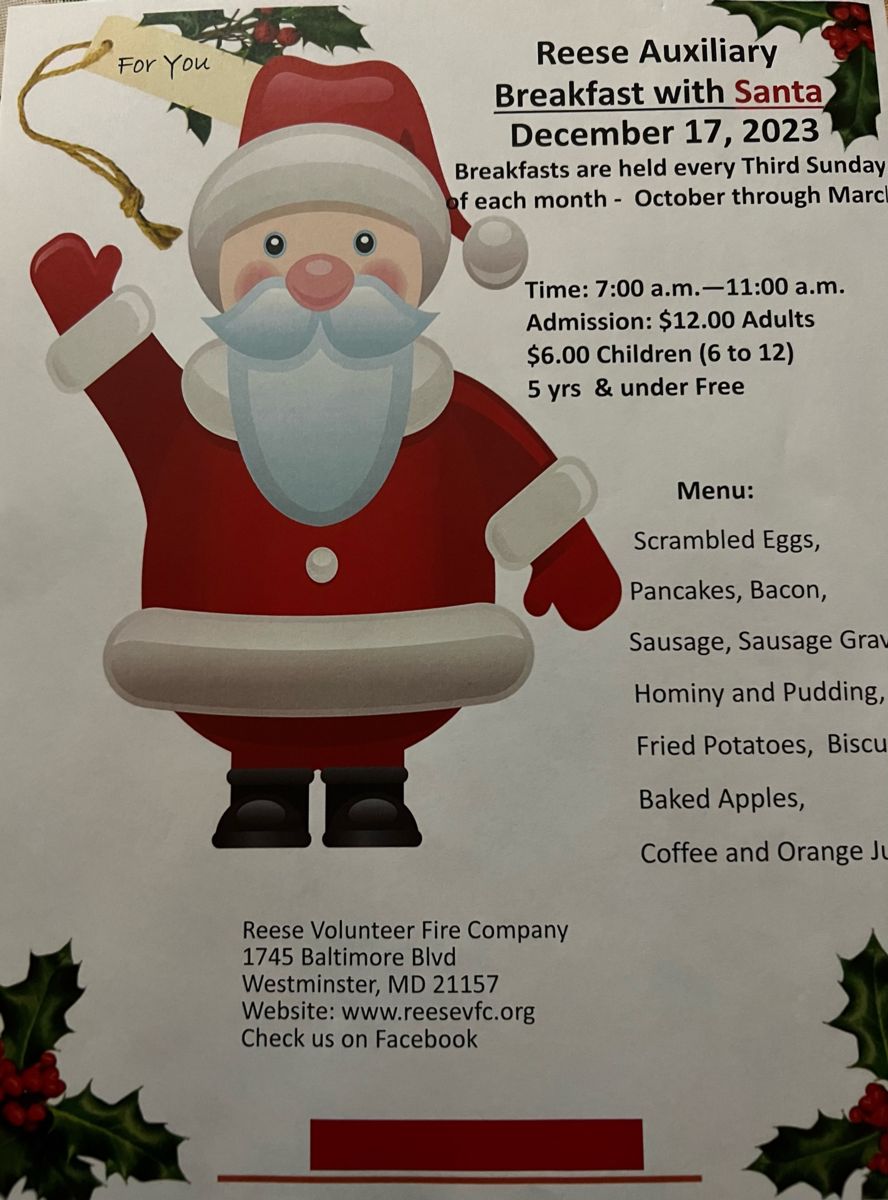 Santa is Coming to Reese!

Dylan Baker, December 06

Please join us in welcoming Santa into town! Weather permitting, we will be passing through your street shortly. To avoid any potential harm, we kindly request you to prevent your little ones from getting too close to our fire engines. Kindly refer to the attached images for our planned routes.... (Full Story & Photos)

Loss of Carolyn Knight

Dylan Baker, November 26

The Reese and Community Fire Department stands in solidarity with members Matt and Michael Knight during the loss of their beloved mother.

Carolyn Elaine Knight, 72, of Westminster, died Friday, November 24, 2023, at BridgingLife Dove House. Born May 3, 1951 in Union Bridge, MD, she was the daughter of the late Genevieve Lippy and Robert Weller. She was the beloved wife of the late Roger David Knight, ... (Full Story & Photos)


Reese Firefighters Stay Busy in the Morning Hours

Dylan Baker, November 15

Your Reese and Community Volunteer Firefighters have been busy the past two mornings. Shortly before 4 AM on Tuesday, November 14th Engine 91 and Engine-Tanker 94 responded to Littlestown Pike in Pleasant Valley for a reported Building fire. Chief 6 arrived on the scene with a large, detached garage and heavy fire. Crews initiated an exterior attack and had extensive overhaul.

This morning shortly ... (Full Story & Photos)



WFD Incident Blotter

Toys-for-Tots

Dylan Baker, October 24

Reese and Community Volunteer Fire Department is excited to announce that we will be hosting a toy drive in support of Toys-for-Tots. We kindly request that you donate new and unwrapped toys to bring joy to children in need this holiday season. You can conveniently drop off your donations at the firehouse at any time until December 12th.

If you are unfamiliar with Toys-for-Tots, it is a wonderful ... (Full Story & Photos)

Reese Participates in Fire Prevention Month

Dylan Baker, October 08

October is Fire Prevention Month! The goal of Fire Prevention Month (and week October 8th - 14th) is to raise fire safety awareness and help protect homes and families. In 1922, the National Fire Protection Association (NFPA) named the second week of October Fire Prevention Week in commemoration of the Great Chicago Fire in 1871. Today, we celebrate Fire Prevention Week and Month by spreading fire ... (Full Story & Photos)

Become a Volunteer Firefighter or EMT!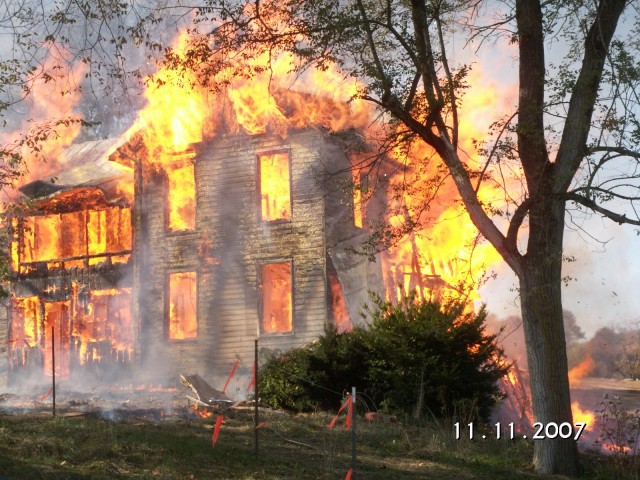 You Are What You Do When It Counts!
We are currently seeking men and women interested in serving as Volunteers for their communities.
Positions are available for both emergency response and non-emergency support.
---

Emergency Preparedness
Are You Ready?
Information By the Baltimore Metropolitan Council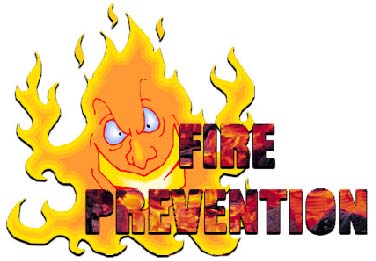 Please visit our Fire Prevention page for more information.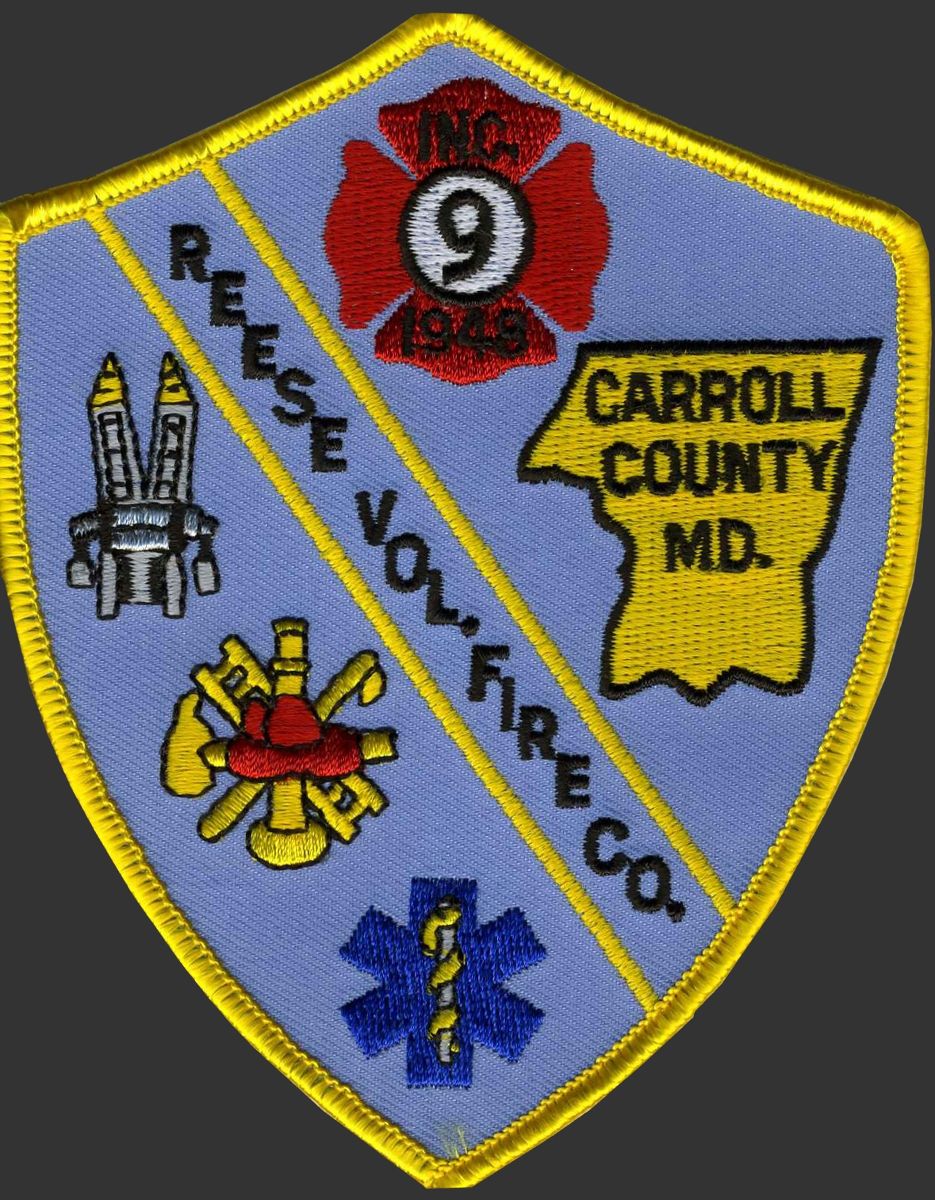 Want a Reese & Community Volunteer Fire Company Patch to add to your collection? Send $5.00 and a Self Address Stamped Envelope to Reese & Community Volunteer Fire Company c/o Jared Krieger 1745 Baltimore Blvd. Westminster, Maryland 21157 or email for questions or more information.
Your feedback is important to us! Feel free to sign the guestbook.
---
*** Any person is hereby authorized to view the information available on this website for informational purposes only.
No part of the information or pictures contained on this site may be used, redistributed, copied, or reproduced, without the prior written consent of
Reese & Community Volunteer Fire Company. ***